12 Tips for Bumping eCommerce Sales Today
Posted on January 31, 2018
Once your eCommerce business is moving, it's a lot easier to kick things up and really grow. Here are ten tricks to show you results, even today!
Congratulations on getting some sales under your belt. Maybe you've even been at it for a while. But as no site is ever truly a turn-key operation, let's take a few quick steps to bump things up and take it to the next level.
These are 12 of the fastest and easiest things you ought to be doing to get some of that money off of the table and into your bank account.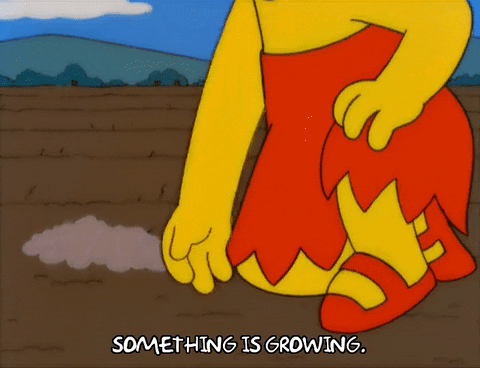 XO's Quicklist for
Bumping eCommerce Sales Today
1. Start Re-Selling to Current Customers
Repeat customers – and their referrals – are always a lot cheaper to sell to than finding new customers. Offering them – and their referrals – a discount or a free gift for repeat visits is one of the fastest ways out there to bump up sales, and it will probably work today.
"Buy one get one free" -style discounts can work wonders, but just as inexpensive, or more so, are percentage discounts or percentage discounts aimed at your customer and their referral. Loyal customer need to be rewarded and any way you can let them know you value their loyalty is going to bump sales quickly and easily, and it should also result in more inexpensive or "less expensive" customers.
2. Re-Market Your Best-Selling Products
If you've sold something once, chances are it's worth promoting and marketing again. Don't worry yet about the stuff you never sell. In fact, just forget that stuff for the moment. If you have statistics showing that certain products have sold, then focus only on those, and consider upping promotions, investing in some ads, and focusing exclusively on what's actually moving.
3. Double check all of the Security Icons on your site.
Trust is everything. Including the right security and certification icons on your site, and especially on your check out pages. There's no telling how many sales you've already lost because of the lack of the proper messaging, so get them up there.
Double check what cuber security you're already using and simply place the icons in your footer, and make sure they are visible on the checkout pages. They make a huge difference.
4. Add Instagram to Your Social Mix
In 2017, this ended up being a huge sales driver, and for nearly everyone doing business in the United States. Running regular free social media posts works, but adding some ads onto your Instagram was a proven and fast sales driver.
Grow your account. Hiring a photographer, or a few amateur photographers, and check out our whole list of how to get Instagram moving for you. It works and it's fun.
5. Add Video Sales Demonstrations
Or instructional videos, and tweet them out. In fact, video makes sales almost too fast. They won't solve every single sales problem but they will cover a ton of your marketing bases. Get them onto your Facebook and Twitter feeds today and you could easily see a sales boost within 48 hours.
Get them onto your website, and make sure visitors can find them, and you will see a marked increase in engagement, and much longer page view times. Many manufacturers will make videos available to you for free. And demonstrations also solve many of the problems, answer the questions, and soothe the doubts of on-the-fence buyers.
6. Acknowledge Your Customers When You Offer Discounts.
It's totally fine to up the base price of any product and then offer a discount. But it's more important that you acknowledge customers when you put things on sale. A percentage off of everything, store-wide may be the best offer of all, but even select discounts on certain items can work if you play it right.
If a deal is truly good from the customers' point of view, then make sure you thank them profusely and let them know that the discount is because you appreciate the business they're giving you.
7. Add photos to some customer reviews
While these can and should be all over your site, they also look great on Facebook and Twitter and Instagram. One way or another, they instill trust, and help customers to understand that they too are part of a community and not just at an interface with another seller.
If a title adds some authority (especially for B2B sales) then try to include that too.In fact, you can take this step a whole lot further…
8. Integrate Customer Stories
Into your sales pitches, FAQs, product descriptions, and on your social media. If customers have really solved a problem, you should relay that solution. But anyone with a bit of creativity can do the same thing in probably far less time. Including customer photos here is a tremendous help, but of course, you can use stock photos too. Just make them look good.
Story-telling can provide a great boost, and will also increase engagement, and boost your SEO, and usually not for much more than the cost of upping the content on your pages.
9. Re-Focus that Value Proposition
Keep this in mind as you start telling those stories in product descriptions. YOUR VALUE PROPOSITION NEEDS TO BE OBVIOUS, and probably on every page of your website, and on your social media. It might not be in every ad, but any one clicking through should get it immediately.
That means you essentially display a hierarchy of benefits, starting with the first and biggest. Then you subsequently note those of lesser importance. The value proposition gets lost often enough in everything else we do to sell online, so re-focusing and re-presenting it is something that needs to be re-visited time and again.
10. Double check everything you've done on Mobile.
Most new sites get launched "mobile-ready." The problem is that then people make changes or switch things around and they neglect to see how it looks on the mobile site.
But look quickly at why: Customers are more likely to have credit card information stored on their phones, so it's just faster and easier. Some eCommerce merchants are even making it more rewarding for customers to shop by mobile, and offer incentives for saving preferences or savings or even purchase histories. That makes repeat sales a lot easier too.
11. Bump up your Facebook or Other Advertising
This one is not free, but if you can better coordinate Facebook ads with your Facebook social posts – and then lead them both back to some interesting, fun, and informative content on your site, then you're back in business. In fact, you can do it for free too.
Combine that content with good old FOMO, and your day will be made. (See below.)
12. Fear of Missing Out
Any sense of urgency you can create or suggest is always going to have a positive effect on sales. The problem for most marketers is they just say "today only" and leave it at that.
Limited quantities, with actual numbers, tend to work better than limited-time sales. But selling the absolute last of any item that can be purchased anywhere else on the internet is not really much of an incentive. Give them a good price for a limited time, and let them know how many you've already sold, and you should see a bump in sales, even today.
_____
We're working on about a dozen other "sales today" schemes even as we write this. If you want to suggest something else, for today, just leave a note in the space below. Other readers would love to hear from you too.
Filed under: Blog
Tagged with: Dropshipping Tips, Email Marketing, Instagram, User Experience, Websites
About James
James is a technology and marketing writer with 20 years experience in advertising, media relations, and eCommerce. His articles have appeared in numerous publications around the web.