XO's 2019 List of eCommerce Marketing Must-Dos
Posted January 27, 2018
Every year eCommerce marketing gets a little clearer and a little more free of spam. Here's our 2018 list of what to do, and what to avoid when marketing your eStore.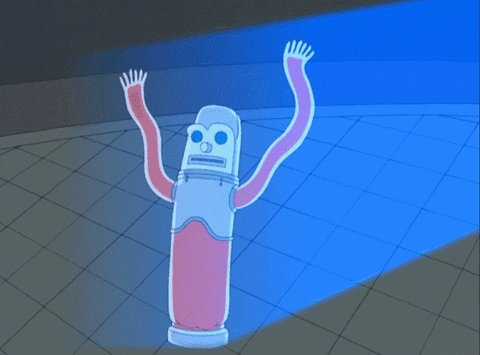 A few thoughts on eCommerce for the coming year: 2019 will be the year of integrated digital media that will increase technology's contribution to all the rest of digital marketing.
The importance of organic and paid search will continue, as will social media and mobile/smartphone marketing. But digital marketing has not entirely stood still.
As 2019 opens we're looking at a number of factors likely to improve the sales results of those willing to pursue them. Some other things from years gone by are increasingly being abandoned. As an agency, we have a finger in working with just about all of them. In some, we feel we've truly shined and in some others, mostly the very new, we're still gathering our bearings and figuring out the true ROI we're able to deliver. Those will be slightly further down the list below.
But for starters, what you should already have are the following:
A fantastic looking and working website
Product images of the highest quality, and plenty for every indicidual thing you sell
A customer service team that is dedicated to your brand and to spreading the word about your brand
An undeniable value proposition
Infrastructure in place, to spread your message far and wide (including all the Social Media accounts you'll use this year).
Some of these things will take time to build – a few of them could even hold you up for a few months. But you need to be up and running to check the effectiveness of any of these components. Without one of them, you're very likely to get very stuck, umm, very early.
We return to each and all of the above frequently, and we hope you'll come back for more, but for now, we're actually assuming you're running with the above in place. So the list below is designed to get your store to the next level. This is so that you're always earning more than you spend, and so that your eCommerce enterprise is actually growing and not merely treading water.
Product Selection
This issue of what products to sell is a funny one. More often than not, eCommerce stores will try to sell too much, or simply, everything, in the belief that every little bit helps and can't hurt. But nothing could be further from the truth. Adding the wrong products to your inventory actually weakens your entire image and costs you more in lost sales of all of the things you should be selling.
Identifying a set of products or a product niche is far more difficult than it seems at first. Most smaller eCommerce merchants today are trying to assemble a particular inventory that distinctly appeals to a self-identifying audience. If you're already selling, then you need to start 2018 by closely researching who and what your current customer base is, what they have in common, and how you can make your brand and your product list look more like them.
Dropshipping select items that you can't easily and affordably source yourself is a perfectly legitimate way of doing business in 2018. And when you have a good idea of who your customer base is, then it's a fast and easy and usually very affordable way to supplement your product list, even if you're now selling items with which you have less expertise. That's to say, your expertise should be in your customer base, rather than in a group or collection of products.
Always Earn More Than You Spend.
This is a hard fast rule for anywhere in life, let alone in eCommerce.
The secret comes down to selling only products with a mark-up high enough that all of your marketing expenditure is coming only from that mark-up. That's easier said than done, but hardly impossible. Most eCommerce merchants will keep a close eye on advertising ROI, by monitoring it every day. And keep your prices high enough to cover all of your marketing costs. And today's eCommerce demands that one dollar spent on marketing is repaid with more than one dollar in sales. The difference is what you have to re-invest in all of the above.
Direct advertising on Facebook or Google Adwords is probably the best way to increase short-term sales today (or quickly) but being sure your ads aren't floating in front of irrelevant eyeballs is step two.
Learn as quickly as possible how you can optimize your campaigns and put them in front of fewer irrelevant eyes, and keep them off of irrelevant channels. For now, you should be testing the campaigns themselves and not your landing pages or product pages.
This is among the most difficult and time consuming of all the processes a new eCommerce merchant will go through. And many won't do it. But look at it this way:
Until you succeed at earning more than you spend, using money spent on any kind of marketing, then there is no point to moving onto the other stages of running an eCommerce business. So don't come up short. (It's at this step where XO most often steps in, because the purchase outlay you make for advertising can be significant, and the options are just too many for most eCommerce marchants to want to jump in.)
While we're often providing detailed reports on what happened over the past several months, then we'll start to look at the following. They're important too, and they represent the NEXT most important places to improve – and this still holds true for 2018.
Online "Help" for your increasingly outstanding Customer Service
This is expensive, and it costs you a ton. But getting more questions answered before your customers get around to the telephone is important. It's also a terrific way to build community, strengthen your SEO profile, and improve the overall image of your brand. Customers will abandon any transaction when questions aren't addressed thoroughly and easily. One way or another, online "Help" counts as customer service, and that's important to any eCommerce sustainability. FAQs and eventually, a live chat support system lead to better product reviews, and increased trust all around. There's no "if" about this one. It's a must.
Online Store Conversion Optimization
This is the "back-to-the-drawing board" step that sometimes drives eCommerce merchants crazy.
But notice that we've put it way down on the list. Lots of merchants never want to leave this comfortable space of tweaking and re-tweaking your product pages and navigation.
We actually need a few months of reliable data before we can optimize web pages effectively and efficiently. You should hold on too. Then we're going to carefully monitor the success (or failure) of some limited-time offers. We'll put an abandoned cart system in place to send out emails to some of your lost sales. And then, we might looking into making your navigation a little more intuitive. All this time, you've also got to be looking at page-load speeds and a "recommended products" section that's not going to gum up everything we just achieved. And again, all of that is happening while we're also looking at your mobile site, which has also got to be good, fast and effective.
More Product Selection
Yup. This part doesn't end and it shouldn't. By the end – or most of the way through – this process, you should have learned even more about your audience, and yes, juicing up inventories to meet their needs. You'll see this if you're watching your favorite successful eCommerce merchants over the course of the coming year.
Sales
Plenty of eCommerce merchants are – and only ever will be – focused on sales. That's what the beginning of this article is about.
Focus on getting your ads to pay for everything else you do, through sales. Then we'll look at some of the other "distractions" that people look at when they claim to be working on "sales."
Everything you do depends on getting enough sales to pay for the rest of the enterprise, and if you focus there, then success will follow.
Filed under:

Blog
Tagged with:

Best Practices, Digital Marketing, Email Marketing, Funnel Analysis, Social Media Marketing
James
James is a technology and marketing writer with 20 years experience in advertising, media relations, and eCommerce. His articles have appeared in numerous publications around the web.