Automate Your eCommerce Store – A Checklist For Executives
Posted April 18, 2019
Want to spend less time focusing on boring, repetitive, low-impact tasks and more time focusing on growth strategies for your eCommerce store? eCommerce Automation is the answer!

What Is eCommerce Automation?
eCommerce automation is an umbrella term used to describe any software, hardware or strategy used to automate the processes of your online store. You can automate those processes by creating 3-step flows:
Trigger. Select a trigger to start the workflow. For example, "Order created".
Condition. Set conditions for the workflow to run: "Left 3 items in abandoned cart $100+"
Action. Select an action to take place: "Send Abandoned Cart Email".
eCommerce automation puts your online store on autopilot, allowing you to focus on other aspects of your business that may require more time and attention.
Using eCommerce Automation to Optimize Customer Experience
Optimizing your customers' experience by ensuring that every interaction with your brand is pleasant and seamless is vital for improving customer retention. After all, happy customers not only turn into loyal customers, but they also make for great brand evangelists.
Identify your most valuable customers and personalize their experience.
One way to optimize customer experience is to reward your most loyal customers with special offers and incentives each time they cross a spending threshold.
Identify the customers most likely to return and buy.
Segment those customers by the amount they spend.
Personalize their rewards when they cross a spending threshold.
Identify high-intent customers and drive repeat sales.
On average, loyal customers will spend 10X as much as their first purchase throughout the customer lifecycle. This is why segmenting customers who are more likely to come back to your store and make a purchase is so important. Drip email marketing can help you automate almost every customer follow-up action based on segments and effectively make long term repeat purchases a hassle-free task. At a high-level you can automate the following:
Identification of high-affinity customers who are likely to make more purchases in the future.
Personalized offers based on each customer's past purchases.
Email follow-ups that push customers further down the sales funnel and into repeat sales an autopilot.
Using eCommerce Automation to Increase Employee Productivity
As an executive you understand the importance of employee productivity and the impact it can have on your sales and company growth. Using eCommerce automation to set-up workflows can save your employees time and prevents them from getting burned out by having to do boring and tedious tasks.
Teach your employees the concept of supply and demand.
Making smarter inventory decisions based on real data is key to increasing sales. This is why it's important to encourage your employees to use the data from your store analytics in order to determine appropriate inventory levels and provide customers with a pleasant shopping experience.
Identify the most popular items in your store.
Align your inventory supply with customer demand (based on the most searched products).
Segment customers based on the type of products they seem most interested in and send personalized, automated campaigns based on their interest.
Focus on your most effective sales channels.
Allocating money and resources to sales channels that aren't helping to generate sales can cost you big in the long run. Being able to identify your most effective sales channels will save you time, money, and allow your employees to focus their efforts on the right mediums.
Tag new orders by sales channel.
Track the sales attributed to each sale channel.
Adjust your ad dollars accordingly.
Using eCommerce Automation to Safeguard your Brand and Store
Creating automated workflows can help you to prevent chargebacks, flag high-value returns, and address negative reviews. Without implementing these safety measures, your brand integrity may be at risk which will ultimately affect your sales and growth.
Cancel high-risk orders and avoid chargebacks.
Reducing your chargeback liability by preventing fraud before it happens can prevent you from paying chargeback fees.
Tag high-risk, fraudulent orders that make you susceptible to chargeback fees.
Cancel high-risk orders before capturing payment to prevent the order from being fulfilled.
Track and flag high-value returns.
Monitoring big-ticket returns in real time allows you to identify problems before they become widespread.
Determine your average order value.
Trigger a workflow when a return is above that amount, meaning most or all of a customer's order was returned.
Notify your support team to contact the customer and rectify the issue.
Track returns and the items involved in a spreadsheet or project management tool to identify trends across products.
Track and respond to negative reviews.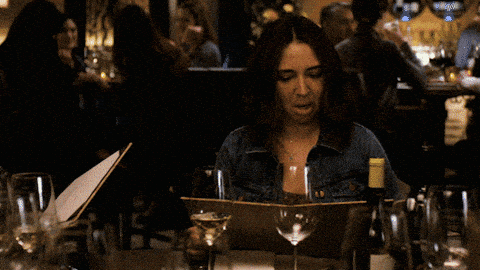 Keeping tracks of both positive and negative reviews in your store can help you to identify trends related to your products and customer experience efforts. For example, if your team has noticed a slew of negative reviews regarding a specific product, you can take action to remove or improve the product.
Determine what is considered to be a positive vs. a negative review.
Track the reviews in a spreadsheet, or a project management tool like Trello.
Organize reviews in customer profiles
Create an automated drip email workflow that automatically follows up with the customer.
Notify any other teams (such as the product team or marketing team), that they need to take action. You'll never miss an upsell opportunity or opportunity to avert lost business.
eCommerce Automation Helps to Maximize Growth & Revenue
Automating your eCommerce store doesn't just help you and your employees save time. By implementing a solid eCommerce automation strategy you can grow your business and ultimately increase your revenue.
Using third-party applications to execute your eCommerce automation strategy may seem like an easy solution, however in order to get the best results you'll want an automation tool that is embedded directly in your eCommerce platform.
Not an Executive? Check out our checklist for Marketers or Managers.
Filed under:

Blog
Tagged with:

automation, checklist, e-commerce, exacutives
Libia RM
Libia has several years of experience creating content for marketing, advertising, and PR.