Content Strategy: Why What Your Copywriter Knows Really Matters
Posted on February 7, 2018
Content strategies are slippery beasts. Yet even the smallest and slickest of eCommerce enterprises needs one. But who's going to stay on top of a Content Strategy if not the lowly copywriter?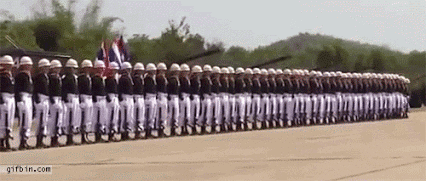 Copy ends up being written like never before in the past. Simply having a presence on the internet at all depends on your ability to regularly contribute written text. Attractive copy doesn't get written once like it used to be. If people like what you wrote one day, there better something equally likable for them to come back to the next, and the next, and the next day, too.
Any content strategy worth the name is going to include lots of copy.
If it's not produced every day, then certainly it will be released or distributed every day. And copywriting is probably as compelling and dynamic as anything you put your energy towards. Customer engagement, direction, and outcomes all depend on being able to deliver good copy exactly where and when it's needed.
Let's look quickly at four of the most common and simplest Content Strategies before we look at how a copywriter interacts with them.
The Four Most Common Content Strategies
1. The Simple Sales Funnel
Copy that guides and encourages people through and along the various contours of your sales funnel probably always needs improving. Never-the-less, instead of actually A/B testing it, which very few eCommerce merchants will ever do, you can still invite a good copy person to revise it.
We'll return to dealing with the copywriter in a moment, but everyone running a sales funnel knows that they are prone to losing customers. That's why it's called a "funnel" and not simply a target or a hole. It gets narrower as your customers drop off. Great content along the way is intended not only to catch more customers but to increase sales and guide them along the way to the "Thank You" page and the post-sales follow up content.
You already knew that, though.
Really good content never feels like a sales pitch to customers. On the contrary, it should feel like help and assistance and maybe some customer service, but mostly, it should feel like learning and fun.Very few people ever explain this to a copywriter, but good content producers and copywriters understand it inherently.
2. The Valuable Information Path
That brings us to our next strategy. While everyone hopes we're moving customers toward an ultimate purchase, lots of business models depend on quite the opposite. Expensive purchases, luxury items, and real estate stand out. Awareness, research, evaluation and even market conditions can be valuable assets in your content collection.
Home improvements, or autos, or anything that costs more than a couple of hundred bucks, are simply going to demand that you, the salesperson, do your due diligence. That is, you've got to educate people everywhere along the path, and make personal, human contact, not only easy but inviting. That means your also including lots and lots of:
Product demos
Explanatory articles
How-to videos
Market guides
FAQ sections and forums
Market analysis
User-created reviews & testimony
Putting visitors at ease that you're going to be around for the long haul: that's the name of the Valuable Information game. Now, does your copy team know it? We'll come back to them in a minute.
3. The Customer Experience Strategy

Again, this one is not for every market, nor every kind of product or business model. But when it's done right, usually on products that women are more likely to make purchase decisions, then it does work gangbuster. Browsing, chatting at the same time, asking questions and getting more or less instant answers from other users; all of these things go into the Community Experience strategy.
Blog comments, discussion forums, and instant ability to review and rate products make perfect sense, especially for slightly more expensive and slightly less common kinds of purchases.
Amazon is usually the model people look too, but remember, they sell everything. While we're looking at adopting and some of their tactics, we're not going to be selling everything. Never-the-less, for some niche markets, the model really will work. Lots of eCommerce merchants will also handle all of the Community and Customer Experience kinds of features entirely on their social media accounts, especially on Facebook and Twitter.
4. The "Product Descriptions Only" Strategy
This is valid – and probably the most common of all. And yes, it is a strategy.
Lots of products don't need extensive explanations and articles and the other kinds of information mentioned above. But that doesn't mean that good Product Descriptions won't continue to out-perform lousy, neglected, or otherwise mundane descriptions. Good product descriptions are written:
For and to the ideal customer
With a strong understanding of the buyer persona.
To highlight a unique value.
To show how features result in benefits.
With social proof on the same page, and sometimes within the same text.
To complement outstanding images and (and video).
If for nothing else, lots of merchants use this strategy simply for SEO. That's important because good, keyword-heavy descriptions will at least keep organic visitors coming to your site. Providing sufficient information on your products is important too, but even more so, some copywriters are thinking about charming readers, entertaining them, and engaging them. All of these things are important, but can also soften the sales pitch and provide good reason for your customers to simply like you.
But now, how clear can you make the above to the copywriters currently filling up your site?
Here's why good knowledge of the above – and which ever strategy your intending to follow – is so important.
Six Reasons Why What Your Copywriter Knows
Really Matters
1) Direction
Good copywriters will ask right at the outset. But many of them can also intuit based on your product, your companies reputation and perhaps by the architecture of your site, exactly which of the above you're following. They should have a strong grasp of the sales process, where the touchpoints are within the sales process and how they can contribute to that.
2) It's still too easy for customers to go elsewhere
Your copy people know this, and there's not much they hate more than being asked to write copy that is going to lose you customers. You'll be surprised how many of them know it right from the outset. "This project is never going to work." They'll tell you right from the beginning if your current copy is boring or not engaging enough. Listen to them.
Lots of content strategies get revised right at this stage.
3) Search Results Still Matter
Did you know that even your paid AdWords ads work better when Google Search likes your content? You really can't simply pay your way around doing good SEO and that comes down to good copy on well-structured pages. Copywriters know this. (After all, it keeps them in business.) Working with copy people to maximize your organic search position is still in everyone's interest.
4) Revising Everything Takes Some Savvy
That's right. And it's good for your SEO. It's good for showing Google spiders that your site is up-to-date and actively being used, searched, written on, and reviewed. But you can't just pass that off to freelance copywriters every couple of months.
Copy people who know and ask and understand your site, products, and sales funnel are much better positioned to improve it. And you need to make sure they know what that content strategy is all about, even if you default right back to "Product Descriptions Only."
5) Branding
Copywriters very often have a better idea of brand positioning and strength than anyone else in a given organization. Don't think of it "logo." Think of branding as "voice," and more often than not, as personification. Good copywriters will give you all of that, and again, as often as not, the same people will write up your brand guidelines. So listen to them.
6) Now, Carry All of that Offsite!
Voice, personality, strategy, and tactics go into the social media, and all of the other outreach areas you're eCommerce enterprise is stepping into. A robust presence in all of the appropriate social media channels is vital to your long-term marketing success. And those branding guidelines mentioned above only become more acutely important as you move further away from home base.
Copywriters with a strong background in content strategy are vital as your eCommerce business grows. In some cases, we're talking today about hiring communications experts. But getting them onboard with strategy is a vitally important part of your business strategy.
Filed under: Blog
Tagged with: Best Practices, Branding, SEO, Strategy, User Experience, UX, Websites
About James
James is a technology and marketing writer with 20 years experience in advertising, media relations, and eCommerce. His articles have appeared in numerous publications around the web.