The Ultimate eCommerce Holiday Checklist
Posted June 7, 2021
With the holiday season now among us, there's no better time than now to make sure that your online store is ready for all the holiday shoppers. By now you may have already taken some steps to get your online store ready, but this eCommerce holiday checklist can help to ensure that all your bases are covered.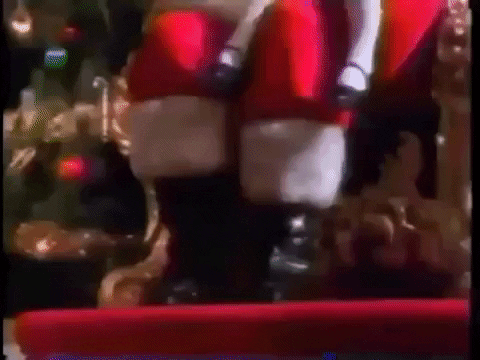 eCommerce Holiday Checklist
Not preparing your online store for holiday shoppers can cause you to miss out on some big bucks. From updating your site design to strengthening your abandoned cart strategy, holiday readiness is a must if you want to keep up with the competition and maximize holiday sales. Check out this eCommerce holiday checklist to learn things you can do today to get ready for the holiday shopping season:
1. Prepare Your Online Store
As an eCommerce business, your website is your primary sales channel. Because of this, it is important that you invest time and resources into making sure that your website is performing at its absolute best. Below are a few ways to help you do just that.
Add a holiday-themed design.
It may seem cheesy, but updating your website to add holiday-themed designs and images can help attract holiday shoppers. You've probably seen the memes going around this time of year about people putting up Christmas decorations as early as October, and the truth is, that's largely because the holiday season puts everyone in a great mood. Seeing those colorful Christmas lights and hues of red and green can have a subconscious affect on shoppers that can ultimately result in more sales for you.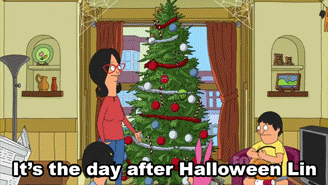 Run speed optimization tests.
The only thing busy holiday shoppers hate more than long retail lines is slow-loading websites. In fact, statistics have shown that slow-loading web pages are one of the top reasons why consumers abandon their carts. This is why it is crucial to run speed optimization tests and ensure that your website is loading fast and properly.
Improve checkout process.
A slow and complicated checkout process is also one of the top reasons consumers abandon carts. Make sure that your checkout process is as simple and seamless as possible. Check out these tips:
Narrow down form fields to 12 or less
Include a variety of payment options
Offer guest checkout and account-based checkout
Implement a credit card scanner feature
Optimize for relevant keywords.
While optimizing for relevant keywords should be a part of your ongoing online marketing strategy, including holiday-specific keywords can help attract those holiday shoppers. Consider implementing gift related keywords like the following from Volume Nine:
gifts for mom [dad, sister, wife, husband, niece, etc.]
stocking stuffers for kids
gift ideas for couples
gifts for your boss
secret Santa gift ideas
gifts for travelers
unique gifts for men [women, children, etc.]
gadget gifts 2021
office gift ideas
personalized Christmas gifts
gifts for Hanukkah
most popular gifts from Santa
gift guide for grandparents [parents, children, wife, husband, etc.]
Christmas gifts on a budget
last-minute holiday gifts
Improve mobile experience.
Did you know that nearly 50% of all US eCommerce sales this year will be made on smartphones? And depending on your specific customer demographic, that number may be even larger for you. With all the hustle and bustle surrounding the holiday season, many shoppers will opt to make purchases from their mobile devices while they're out and about. So, if you haven't already, now is a great time to ensure that your website is 100% optimized for mobile devices. There's nothing worse than having a poor user experience while trying to shop from your mobile devices.
2. Create An Email Marketing Strategy
It's no secret that email marketing is one of the most effective ways for eCommerce businesses to engage customers, but what can you do to up your email marketing game this holiday season? We've got you covered with these tips:
Perfect your abandoned cart strategy.
Abandoned cart emails during the holiday shopping season are more crucial than any other time of year due to the time constraints that comes with holiday gifting. Review your current abandoned cart strategy and make sure that you include important information such as holiday shipping deadlines in your campaigns. Not sure if your abandoned cart strategy is up to par? Click HERE to learn how to automate the process with drip email marketing.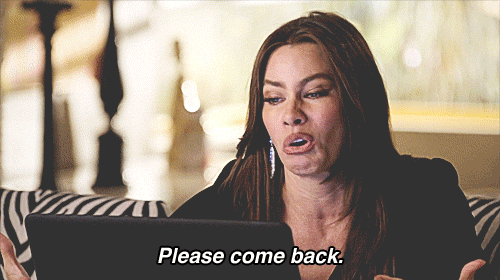 Create a personalized experience.
Segmenting your email lists is a vital part of your holiday email marketing strategy. Your customers are getting hundreds of emails from tons of other online and retail stores. Creating a more personalized experience for them by segmenting your lists and sending them content that is specific to their interests can help you stand out from the competition.
Focus on send times.
Timing is everything when it comes to holiday email campaigns. Between running around town to run last-minute errands, holiday travel, and spending time with family, many people don't have as much time as they usually do to check their inbox throughout the day. Research shows that during the holiday season, emails sent early in the day, or late at night lead to higher conversion rates.
3. Review Your Shipping & Return Policies
Shipping and returns are a major part of the holiday shopping experience. Last-minute shoppers want to ensure that their orders will arrive in time to exchange gifts with friends and loved ones. In addition, holiday shoppers also want flexible return policies in the event that they need to return items. Review your shipping and return policies to identify what improvements can be made to make the holiday shopping experience easier for you and your customers.
Shipping Policy Tips
Offer FREE or discounted shipping if possible
Promote holiday shipping/cut-off deadlines
Offer expedited shipping for last-minute shoppers
Return Policy Tips
Extend your return window
Include return labels in order packages
Make the return process easy and simple
Promote a customer service line or email address
4. Include Holiday-Themed Packaging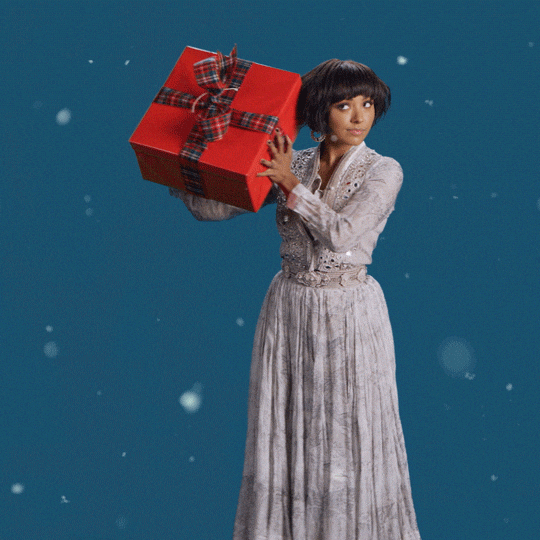 Tis' the season for snowflake-themed gift wrap and big red bows. The holiday shopping season is a good time to veer away from your standard product packaging and add a little holiday spirit. While the changes should be somewhat small and subtle in order not to offend customers who may not partake in holiday tradition, you can also offer secondary packaging options. For example, since many people may be order your products as gifts, offering a gift wrapping option is a good idea.
5. Prepare Your Employees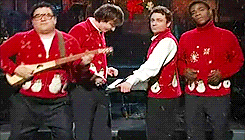 All of the above tips won't make a difference if your employees aren't prepared to handle to holiday season rush. By now you may have hired seasonal help, and/or extended working hours for your team, but there are a few other ways you can help them prepare.
Review last year's numbers to give more accurate predictions.
One way to prepare your team is to give them an idea of what's to come. Review your numbers from last year to see which days had the most traffic and sales, which products sold the most, and what type of customer service issues were most common.
Show employees appreciation.
Showing your employees how much you appreciate them can make a big difference as far as their performance. Employees who feel appreciate are much more likely to perform at an optimum level. Consider catering meals, offers incentives such as extra time off, and giving holiday gifts or bonuses.
Reduce the risk of burn-out.
Make sure there is plenty of coverage in each department and team to help ensure that your employees aren't overworked. Delegating too much work to employees not only reduces their productivity, but it also increases the chances that errors are made which can ultimately lead to bad customer experiences.
Feeling the pressure? Don't worry, time is winding down, but you still have a few more weeks to get your online store ready by implementing some of the ideas in this eCommerce holiday checklist. But don't wait until the very last minute, get started today!
Filed under:

Blog
Tagged with:
Denise